Singapore, being one of the most famous cities in the world, gives you the best experience from one of the other Asian countries and cities. So here we are giving you the Best Travel Guide for Singapore in 2021.
What You can Expect in Singapore?
Currency: The Singapore dollar (SGD) is the currency here currently, $1US Dollar will get you 1.37 in Singapore Dollar.
When you are budgeting for your trip here keep in mind that Singapore is one of the wealthiest country in the world, While you find some bargains in India and Indonesia, Singapore is expensive so expect to spend the same as you would in a big American or European city.
Cards & Cash: Credit card are widely acceptable but you should still carry some cash with you for food stalls, coffee shops and other small things.
Climate: Temperature in Singapore are consistent all year.(Click here to know the weather)
The humidity level is high the country seems an average 167 days of rain per year.
Best time to visit Singapore
Despite the fact that Singapore is a 12 months-round vacation spot, the best time to go to Singapore is from December to June. The months of February to April come in the dry season of Singapore and usually arise when the country has the bottom rainfall, lowest humidity, and maximum sunlight.
You get in Around Singapore
While Singapore is a small country and has many places to visit just 31 miles wide and 17 miles long 10 days are enough to explore all remarkable places like Marina Bay, Sentosa Island, Little India, Bugis, Chinatown, and the Financial District.
Public Transport: There are two types of affordable Public Transport (MRT) and (LRT) Light Rail Transit. The price generally run under 4(SGD). If you are planning to explore as much of the city as possible so i recommend you to purchase Singapore Tourist Card at the airport it cost 30 (SGD) or 22 (USD), it give 30 days unlimited travel for a set of period.
Taxi: An app called Grab Taxi is Poular here like UBER the price of Grab taxi is at the peak its good if you are travelling with family or friends but you are travelling alone then its better to take MRT or LRT.
Places to Visit in Singapore
5 Places To Visit in Singapore
Marina Bay Sands (Sky Park)
The Sky-high infinity pool is one of Singapore's iconic sites, if you stay in Marina Bay sands Hotel, this is the only way to get access to the infinity pool.
If you just wanted to see the view you can buy a ticket to the observation deck for the view of the Cityscapes and it is worth it if you just like to enjoy the amazing scene, You can stay here as what Hours you want with a fixed ticket.
Joo Chiat
Joo Chiat is a perfect place to bring your camera and just take shots around aimlessly. The colorful Peranakan houses and Art-Decor of the site are some of the most beautiful sites in Singapore.
Singapore Botanic Garden
Botanic Garden founded in 1859 its an old Tropical oasis, it is one of the most beautiful places in Singapore where you can enjoy Nature's Beauty and some extraordinary shots.
Gardens by the Bay
It's totally different from any other Garden you have ever experienced, Gardens By the Bay is well worth a visit. take your camera ready for some beautiful and amazing shots here!!
Sentosa Island
It's a kind of Playground located on the Southern Coast of Singapore, this massive Resort takes at least 2 days to explore.!!
Universal Studios Singapore
Universal Studios Singapore is a theme park located within the Resorts World Sentosa on the island of Sentosa, Singapore. It has 28 rides, shows and attractions in seven themed areas.
Singapore's only movie-theme park features 24 rides and attractions, including a pair of dueling coasters that brush each other into many near misses in their aerial combat. Thrill-seekers can choose between one coaster where they are sitting or another where riders are suspended. Exciting loops, breathtaking drops, and thrilling near-collisions that will make you scream. Dinosaurs, lemurs, ogres, and Egyptian mummies add to the thrill and thrill. With 18 attractions built or redesigned for Singapore.
Where To Stay (Some Luxurious Hotels In Singapore)
Marina Bay Sands, Singapore
Marina Bay Sand is one of the famous and Luxurious in Asia you can enjoy all around the beautiful scenes of Singapore from a big height.
The Ritz Carlton, Millenia Singapore
The Ritz Carlton Millenia is a super-luxury hotel in the city with an iconic location in Marina Bay.
Capsule Hotels, Singapore
Capsule Hotels a good choice for individuals with all the things of your need like 4G Wi-Fi it is really cool that will experience you futuristic with Budget.
The Warehouse Hotel, Singapore.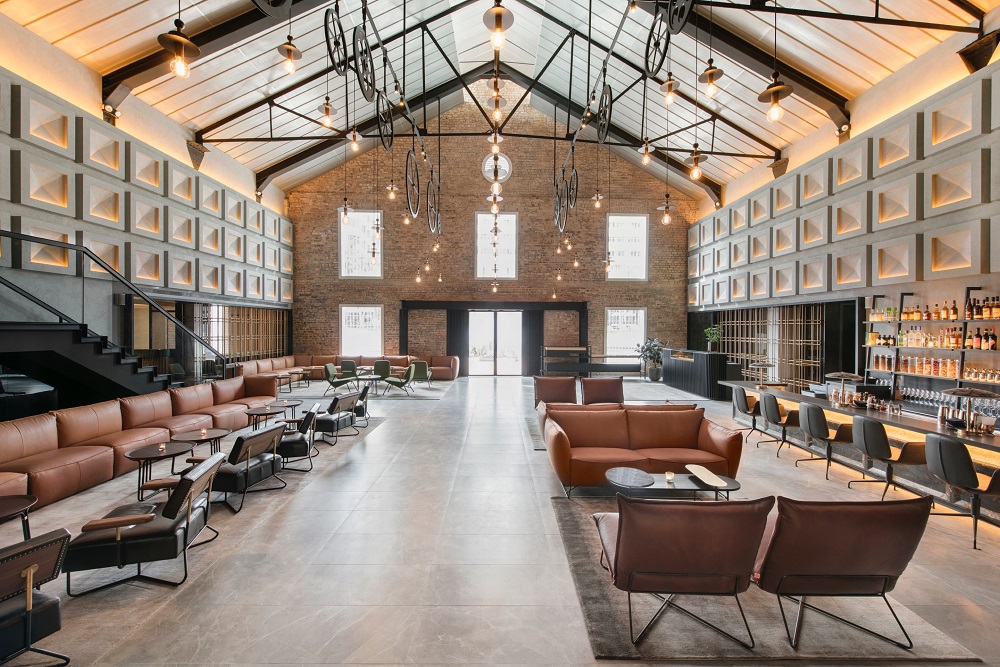 A five star Boutique Hotel on the river front that is really amzing.
The Quincy Hotel, Singapore.
The Quincy Hotel was the winner of the Singapore Tourism best Hotel experience award and its located in the center of the Orchard District.
The Scarlet Singapore
The Scarlet is a 4-Star Hotel in Chinatown you are going to love the decoration of this hotel that is located in a convenient location.
Hotel Kai, Singapore.
Hotel Kai is a great value for money They Provide Many Luxurious facilities like they provide 4G personal Wi-Fi that works all over Singapore with a good internet speed.
Get Back To Destination Page !!
Tip:- Alcohol is very pricey in Singapore, Happy Hour is the time to look forward to Singapore. From around 5 pm to 9 pm in bars across the city, you can find some great deals on all types of drinks.
If you are into nightlife, then the Singapore pub crawl is right up your street!
Here You Explore Our Other Latest Posts